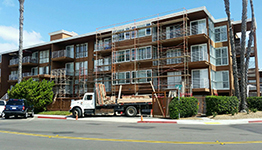 Commercial Renovation
BCI understands the needs of business owners, large and small, and when it comes time to renovate or remodel your office, we place your ability to continue to service your customers as a top priority. Our goal is always to complete each project in a timely, efficient and cost-effective manner.
Projects
BCI was selected to general a 10,000 sq. ft. tenant improvement project for Dance...

The Cove Building: Major foundation repair on $100M plus townhome. Minor cosmetic sofit repair...