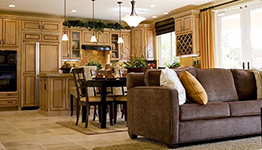 Interior Renovation
What separates BCI from its competition is our ability to bring ideas to the table during the renovation/remodeling process. Remodeling requires a builder who understands the complexities of moving walls, plumbing, doors and windows, in a way that allows the client to relax, sit back and trust that their project will get done right and on-time. With hundreds of remodels under our belt, BCI is ready to help you on your next project.
Projects
Complete kitchen relocation; converted kitchen to dining room and dining room into the kitchen....

BCI was selected to design-build a kitchen remodel and expansion at the Erickson home....