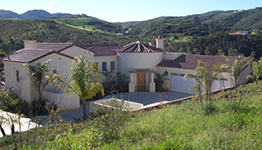 New Homes
Building a custom home is one of the most exciting undertakings of a lifetime. It starts with a dream, but it takes the right builder and General Contractor to make that dream a reality. BCI and our team of professionals have built nearly a dozen homes throughout San Diego and Riverside Counties during the last 10 years. It's that kind of expertise that has made BCI the builder of choice for clients who want a custom builder with a proven track record of reliability and craftsmanship, as well as ever-growing list of satisfied clients.
Projects
Designed with views overlooking the Avocado grove and scenic vistas in Bonsall, BCI was...

BCI was selected to build a 4,000 sq. ft. custom estate in the hills...